Benchmark
Market Research and Benchmark Explore the future of your industry and find your new growth drivers!
Benchmark Innovation Industry: No industry can claim to be immune to market disruption. New societal and technological trends threaten the historical activity of companies that must regularly reinvent themselves to remain market leaders, or even simply to survive. Foresight is a powerful tool to anticipate future movements in its market and identify its next growth drivers.
Benchmark and prospective study
Innovation Benchmark  : Foresight applied and embodied.

Our main bias and make our prospective work concrete and as realistic as possible in order to immerse our customers in the daily life of tomorrow. No conceptual formats or trend boards but hyper-realistic fictions that put your finger on a real threat or market opportunity for you.

An operational and actionable deliverable.

At the end of the program we are building together a strategic roadmap that defines all the actions to be taken to become the key player in your market of tomorrow. Transforming your teams, defining and communicating your new brand positioning, acquiring new skills and assets, all of which come into play when reinventing its model

Get a head start on your competitors
This vision exercise is an excellent prerequisite for launching pioneering and innovative projects that will be a test for your new strategy.
" Our vision is to build on as many concrete cases as possible "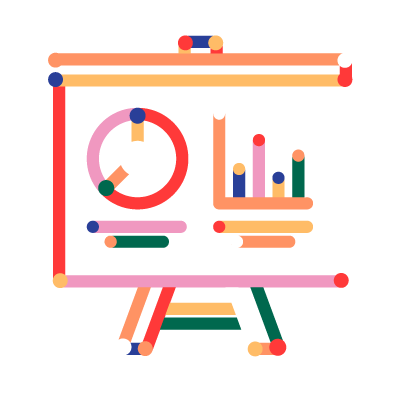 Benchmark: Your innovation market research
Prospective study of disruption threats in your industry
DEFINING OF THE SCOPE AND PERIMETER OF RESEARCH AND INNOVATION BENCHMARK We begin by jointly defining the target time horizon and the scope of the industry that you want to cover according to your needs and your means of action thereafter.
CREATION OF FICTIONS On the basis of the defined perimeter we design scenarios that materialize a threat or a new opportunity linked to the emergence of a new trend. We make these scenarios concrete and accessible through media production (plank, photos, video, newspaper articles)
WORKSHOP TO WORK ON THE THE FICTIONS Together with your collaborators we lead a workshop to manipulate and play with these fictions. The workshop allows participants to familiarize themselves with these imagined futures from the Innovation Benchmark  and to identify new guidelines for your strategy.
BUILDING THE ROADMAP AND ACTIVATING PROJECTS Following the production of ideas during the workshop, we shape your company's strategic roadmap for years to come. Then for each key element of this roadmap we define together the methods of launch and thus give birth to a long-term action plan for the company.
Ask our Innovation Business cases