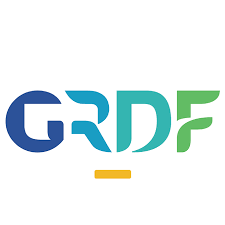 M95: launch of an innovation centre with GRDF
Launch of M95, GRDF's new innovation and bodybuilding centre
Schoolab launched with GRDF teams the M95, the group's corpoworking space (300m2), where employees can come freely to work, meet in a different way and benefit from the training courses run by our teams (design thinking, creativity, rapid prototyping, graphic facilitation, etc.).
Animation of an innovation lab: internal communication, events,…
Our team is in charge of the programming of the place, the internal and external communication to promote the lab and the animation of the community through events, workshops and trainings.
Today, more than 1000 monthly visitors and 125 annual events (including 40 training sessions) punctuate the life of the M95.
Let's create your innovation center