6 July 2020
How Faurecia teamed up with UC Berkeley to move towards a plastic free future
There are many ways organizations are actively reducing the quantity of plastic waste they produce. Through a series of articles, we are highlighting five approaches that partners of our Deplastify the Planet program have taken. In this article, discover how Faurecia has been searching for alternative materials and the implications that come with it.
Deplastify the Planet is a one-of-a-kind project-based class offered jointly by UC Berkeley (SCET) and Schoolab, a global innovation studio, where students work with real-world companies with a single goal in mind – 'deplastify' the planet. Students from all disciplines and backgrounds work in small teams on semester-long projects. Each team is paired with a corporate partner and spends the entirety of the semester brainstorming, building, testing, and solving for how to curb the excessive use of plastic.


Faurecia: leading the way to plastic free mobility
As the 8th largest automotive technology company in the world, Faurecia, a partner with the Deplastify the Planet program for the last two semesters, has a special vantage point on issues around plastic and car pollution. Faurecia manufacturers interiors, seating and emissions reduction technologies for all car companies including Tesla and Mercedes-Benz, meaning that they don't always have control over the usage or mechanics of the car. That being said, they do have a special opportunity to reduce emissions and inspire innovation through manufacturing and materials. With this vantage point, the company became a prime partner for the Deplastify program.
Innovative companies usually face complex problems that can only be solved looking at it with different angles. Outsourcing that phase of research and ideation brings more perspective and allows corporations to earn time, energy and flexibility.

Mathieu Aguesse, CEO Schoolab San Francisco
By bringing Berkeley students into the mix, Faurecia gains a fresh perspective while giving students an opportunity to gain valuable experience working for a top tier company on issues that really matter. This partnership allows both parties to work together to effect real and lasting change — the type that we need more of in the coming years.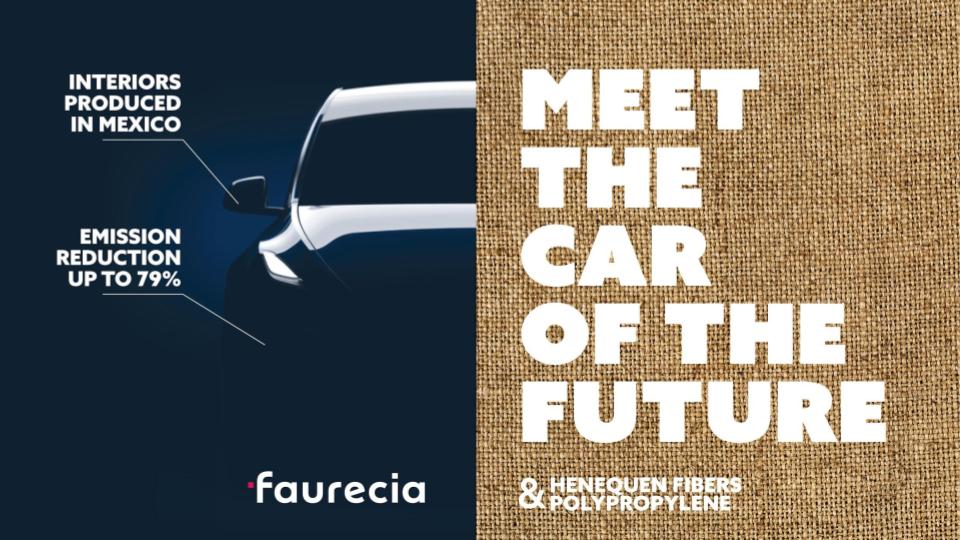 During their first semester of partnership, Faurecia posed the challenge to "de-pollute" their supply chain and materials through localization. We know cars and transportation as a large polluter because of the harmful emissions that come with fueling and driving them, but most automobiles have already released a lifetime's worth of emissions before you even drive them off the lot. As a global force of pollution, manufacturing can be hard to innovate as necessary materials for sustainability might be scattered across the globe. This means that while substitutions for plastic and other non-structural pieces exist, they involve extensive tradeoffs in costs and dramatic shifts in suppliers that complicate the supply chain and exacerbate the emissions produced. Starting as a team of six, Berkeley students worked to identify a partial plastic alternative material that could be made and sourced locally, using a natural fiber native to the region of Faurecia's manufacturing in Mexico. This solution meant decreasing plastic use by 50%, increasing overall recyclability of the excess material, drastically reducing supply chain emissions, and supporting a local farming community that has been struggling for decades. As the first team of students worked to plan and develop this idea, they found nothing but support not only from Deplastify's partners, but also Faurecia itself, flying two students to Mexico to learn and engage in person. By the end of the semester, students had identified a new fiber that met all constraints, discussed the idea with potential suppliers and manufacturers, and talked to locals in Mexico about ways to support, innovate, and fund the local industry. Fully committed to facing environmental challenges, the company signed on for another semester.
Faurecia wants to work in a more sustainable way in the face of environmental challenges. It is in this context that a new Sustainable materials product line has been created

Hugo Piccin, Decoration Product Line Team Leader & Expert, Faurecia
With his expertise and the first semester's team on retainer, the project was passed on to our 2nd semester students; ready to tackle this new phase with increased determination and excitement.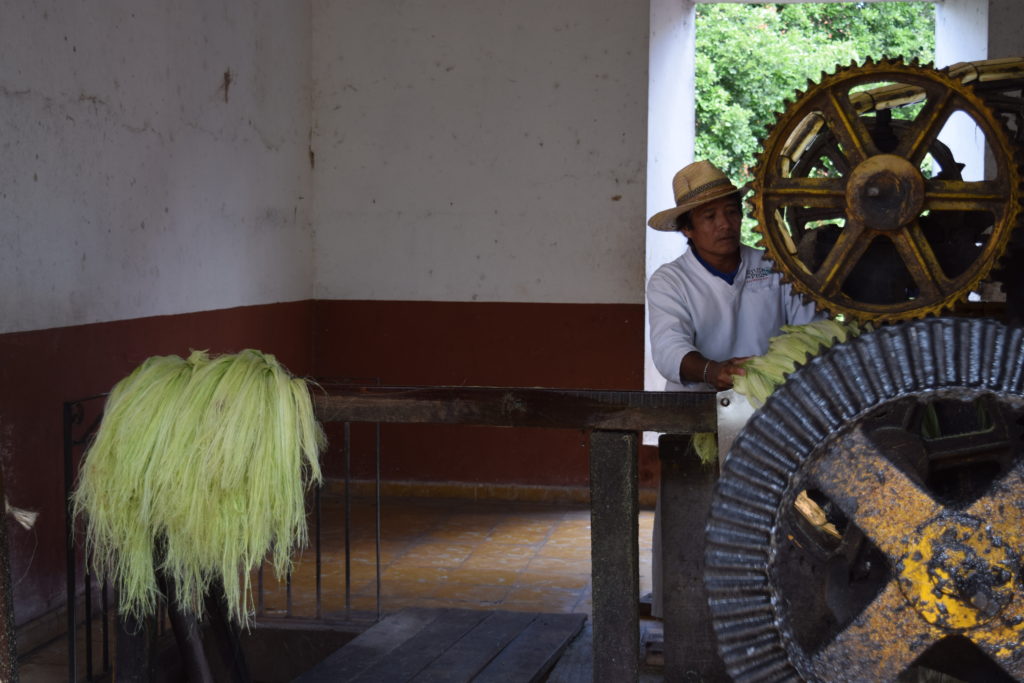 Prototyping a global supply chain
The main challenge for this set of students was to take this plan and make it a working reality. Over the course of 3 months, the team solidified sourcing and processing partners in Mexico and worked to create an official prototype; testing the fiber's mechanical properties, determining demand and so on. Of course, March hit, and with it a global pandemic, so students were now faced with an even larger challenge, but they did not back down. Though several of their efforts are still "in the works" due to factory closures, and so on, the team ended the semester with an in depth plan of how to proceed with the project and how to bring effective change, technology, and funding to a struggling local Mexican farming industry. They even created an international guide to replicating the process, so clients of Faurecia's can work towards the localization of their own supply chains.
With two semesters of fresh perspectives and a committed team of Berkeley students, mentors and professionals, Faurecia is going on to manufacture a better and more plastic-free future, helping their clients learn and engage in doing the same. Working with Schoolab and SCET for two semesters meant the company gained two times the perspective and diversity that they would have before, the second semester allowing the involvement of native Spanish speakers and more technical engineering students. After 9 months of acceleration, the project is ready to be brought back internally, so that Faurecia can implement and diffuse this solution to their global locations, starting first with South Africa. It is in this willingness to collaborate, listen, and ideate with students that we see a more interesting and valuable experience for corporations, working together so that we might dream up and implement what it looks like to deplastify the planet.

Author: Veronica Cargay, Deplastify the Planet Class coordinator, UC Berkeley
Read more
Business Innovation Strategy Management
Predicting the future: 3 key take aways from a design fiction workshop