Schoolab Asia
Scale your business through innovation.
In 5 years, we will have trained more than 10,000 individuals, accelerated more than 100 projects on market and created both a local and worldwide ecosystem of experts enabling quick response to continuous transformational needs.
We deliver an understanding of your consumers
With Design Thinking, we support organisations' transformation through data-driven & user-centric insights.

We co-design with our clients new concepts adapting well to the local market through a cost and time-effective approach.

We know how to quickly build tailor-made/ad-hoc/dedicated teams of agile experts to foster collective intelligence. The right expertise for the best possible project outcome.
" The frameworks and ideas that Schoolab taught us were very helpful, and we were able to implement a method to identify issues with an emphasis on user observation and interviews. We are looking forward to the following discussion and implement the ideas into our business. "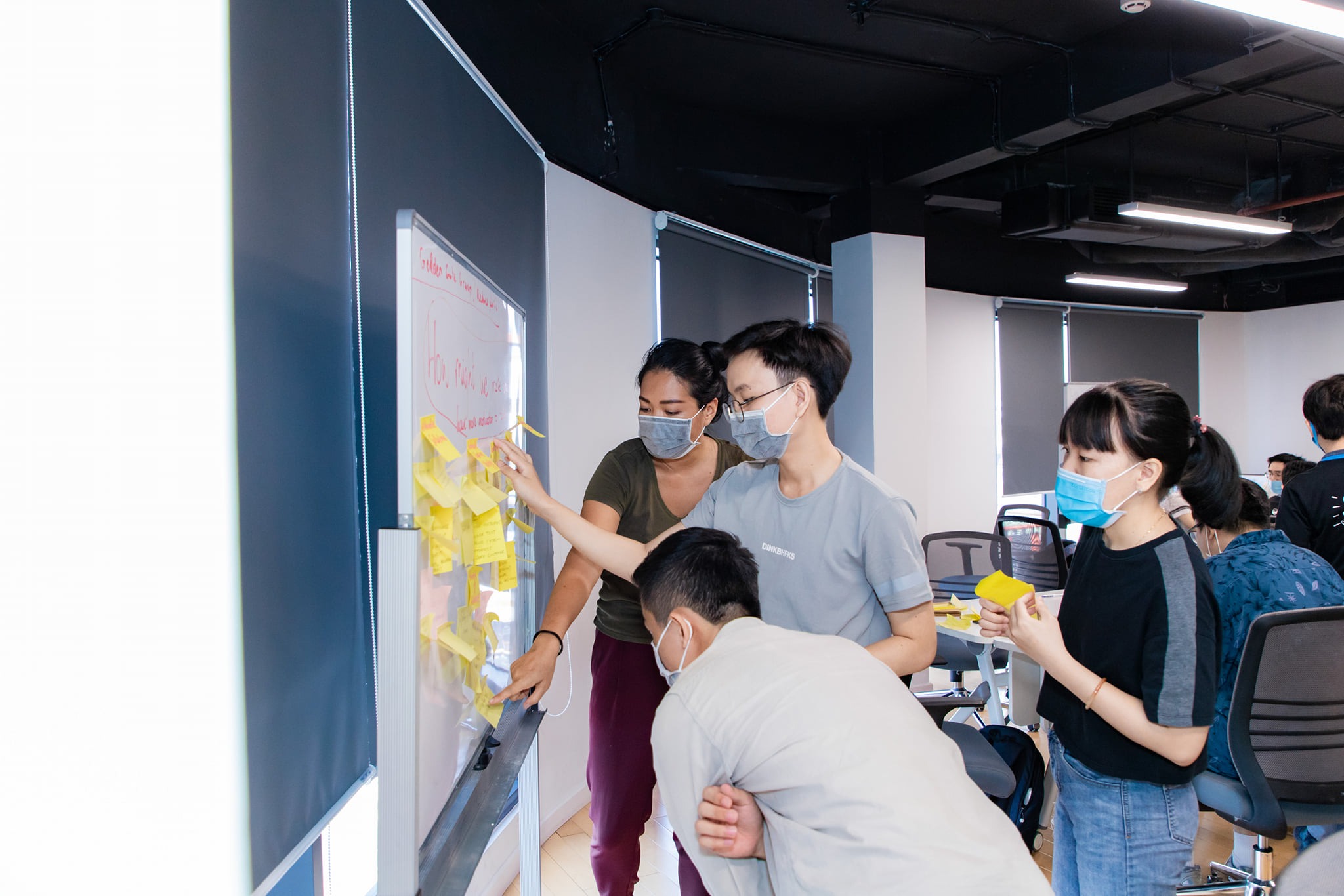 COVID IMPACT LAB
Join our 6-week 100% digital collaborative experience towards sustainable & inclusive innovation!
Sustainability & Innovation Business Services
An ecosystemic & step-by-step approach to enhance sustainability, circularity & innovation
The long journey to achieving innovation and sustainability.
Consumer-centric Strategy

Companies need to implement a user-centric data-driven mindset, culture, and process to upgrade their relationship with their consumers to define the right go-to-market strategy.

Agility and Culture

Companies have to be agile and set the right culture to adapt their process, services, and product to the constantly evolving needs of their consumers.

This is happening now.

Companies need to change their process and adapt to new trends in order to attract and retain talents.