Station F Innovation Hub
Since its opening in 2017, Station F has given the Paris Region and international startup ecosystem unprecedented recognition among professionals and the general public. Thanks to its remarkable working environment, renowned experts and high-quality incubation facilities, Station F's popularity is well established. No less than 30 incubators, 1,000 startups and 3,000 people together contribute to making this place one of the major poles of world innovation.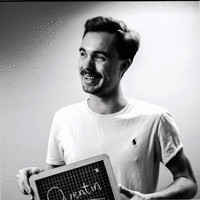 Schoolab at Station F
Schoolab operates the Pépite Ile de France program at Station F for student entrepreneurs and organises learning expeditions at Station F.
Station F Innovation
It is in this exceptional context that in 2017, the Ile-de-France region and the French Nuggets have decided to launch the Pépite Startup Ile-de-France programme, operated by the Schoolab.
Nos programmes d'innovation : learning expeditio Station F

Organized in three buildings with distinct yet complementary objectives, Station F is intended to be a space for professional meetings, studious work and relaxation. An innovation and startup space to be discovered on a learning expedition to Sation F in Paris, the Share space offers startupers privileged access to VCs, law firms and large groups such as Google. The Create space, reserved for resident startups, is made up of vast open-space coworking offices. Finally, the Chill area, home to the Italian restaurant La Felicita, is the ideal place for a successful coffee break.

Etudiant Entrepreneur : le programme Schoolab

Dedicated to student entrepreneurs in the Paris region, this incubator, unique in France, offers them a chance to launch their startup by benefiting from a tailor-made support, mentoring, coaching and expertise system. From ideation to fundraising, the Schoolab intervenes at each key stage in the development of these early stage startups, whether by passing on its methods of innovation or by opening up its network of investors. Since its creation, 150 startups have gone through the programme, raising more than €2 million and creating more than 500 jobs in the region. Among the success stories passed by the Pépite Start'up Ile-de-France, the presence of Ask Mona, R Pur or Harvestr is worth noting.