UC Berkeley Le Bridge
The entrepreneurship program in Europe, linking Europe to Silicon Valley
UC Berkeley x Schoolab: The Silicon Valley Entrepreneurship Program. Many people talk about entrepreneurship, and we can cite the best principles, the best methods, without touching on what entrepreneurship really is. What if instead of talking about entrepreneurship, you live it? Not just through books, videos, master classes or any other conferences… but be there for real.
Entrepreneurship in the United States and France
From September to December, discover entrepreneurship with Schoolab and UC Berkeley, at home digitally or at Schoolab Paris. Find your team, a business idea and validate it while also learning to be a great Product Owner!

Live 4 full months at UC Berkeley, from January to May and learn everything you need to know to validate your idea and grow your business. Meet with future mentors and VCs.

End the program, from may to august, at Schoolab Paris, San Francisco or Ho Chi Minh City to scale your business in either of theses innovation hubs.
" Schoolab was clearly the trigger for my entrepreneurial life. I joined the Bridge program at UC Berkeley University, where I met my current associates, this program has allowed us to adopt a more American culture of entrepreneurship that encourages fast and unset limits. "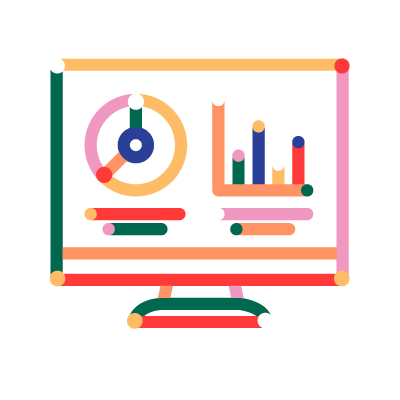 1 year between Paris, San Francisco, Ho Chi Minh City
We offer you more than a bridge, we offer you 10 months to change your life
Le Bridge Entrepreneurship targets students from all walks of life interested in innovation and startup creation. We believe you need to have fun to optimize your entrepreneurial adventure. Be prepared to play, face an extremely innovative approach, be surprised, discover and be inspired.
4 months of classes at UC Berkeley. You will participate in the Bridge Fellows Entrepreneurship program at the Sutardja Center for Entrepreneurship and Technology: participate in all courses offered by the Faculty of Berkeley and benefit from both an entrepreneurship network and hallmark Berkeley innovation...
At Schoolab, in Paris, San Francisco or Ho Chi Ming City, meet mentors and experts to develop your project. Choose which market is the most attractive for you and your business!
You don't need to have a project idea before you start the program. Several workshops and workshops will be organized on site to help you find business ideas and a team.
Questions about the Bridge startup incubation program?
What awaits you when you participate in The Bridge Program? It is a year-long entrepreneurship program that brings together students from different schools (School 42, ESSEC, HEC, Science Po, Dauphine, etc.) and recent graduates. You will be going to UC Berkeley with students from schools around the world.
Our various startup programs
Schoolab supports entrepreneurs at all levels of development: from the idea to understanding the real customer need, from prototype to first sales, from growth to first fundraiser
Ask for a Le Bridge brochure