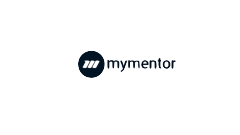 Startup: What are the obstacles to overcome for its first fundraiser? The example of MyMentor
MyMentor offers tutoring at home by guaranteeing a grade at the end of the school year. With nearly 1,000 hours of tutoring per month, the startup secured a fundraiser with business angels in Silicon Valley. Tony, founder of MyMentor, talks about the challenges he faced when he launched his startup at the Schoolab for the Achievement Party.
What are the first concrete challenges a startup must overcome to secure its business?
Idea and execution are not everything in the success of a startup. This is the experience of Tony, founder of MyMentor. With his background in teaching, he has always been passionate about understanding and learning from students. He therefore decided to create MyMentor in 2013 with an associate. But it turns out that this association was not fruitful. "When things don't go well between you and your partner, it's like being in a relationship, you have to know how to end it," says Tony.
At the same time, MyMentor is going through a difficult launch because there is no money coming in. These initial challenges were crucial in the development of the startup and it was thanks to his vision that Tony was able to stay the course and bounce back. "When your company needs cash but also the energy of its partners, that's when you have to ask yourself what vision you should have. For me, it's always been passion for my job."
What are the steps to take before raising funds?
For Tony, you have to ask yourself concrete questions when you're looking for the motivation to continue your startup when the financial results are not there. He wondered if he would have regrets after 5 years if he didn't continue. That's how he met a new partner in 2016 and together they managed to model the grade guarantee for MyMentor's students. "It was a pretty bold promise and at first we weren't sure what we were going to do."
It is through data analysis and work experience that intuitions about student learning and education can be confirmed and analysed. As a result, MyMentor successfully completed its first fundraising campaign with Silicon Valley business angels and serial entrepreneurs. The team is now composed of 5 people and the startup's goal is to double the number of courses per month to reach 2,000 hours.