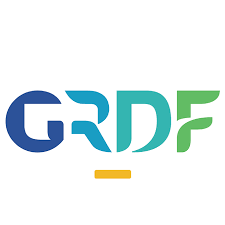 GRDF trains their employees to innovate
Accelerating the training & learning of a large French group
In 2018, a Schoolab customer case study helped reinforce acculturation at the French leader in gas distribution. We supported the innovation training of more than 170 GRDF employees.
Innovation training in the M95, GRDF's "corpo-working" centre
The twenty or so training sessions took place in the M95, GRDF's "corpo-working" area, open to employees and dedicated to innovation. This innovative venue made it possible to work and learn in a different way. Employees were also confronted with an innovative ecosystem. The Schoolab lab manager, seconded to the site, also managed a series of training sessions on new working methods, such as design thinking, user understanding, rapid prototyping, speaking skills, etc.
"Very exciting" innovation training courses
Following this innovation training, the feedback from GRDF employees has been extremely positive, with 91% of participants feeling more confident thanks to the training they received with Schoolab, and 95% of participants recommending the training they received to their colleagues. The collaboration between GRDF and Schoolab has continued. In 2019, Schoolab will continue to conduct M95 training sessions, with an average of just over one session per month.
Accelerate your company's digital transformation