Corporate Hackathon
Organize your business innovation challenge
We bring together your teams and multi-disciplinary populations, surrounded by our facilitators and coaches, to guide them in finding innovative solutions to fundamental problems. You will be supported throughout the whole process, from targeting your main issues until setting up the objectives of the event. Projects and prototypes resulting from the hackathon will have the opportunity to access the acceleration program provided by Schoolab.
Organize your business innovation challenge
A Corporate Hackathon allows multi-disciplinary teams to work on specific topics in a given time

Launch innovative hackathon projects and innovation challenges

Develop your employer brand with an audience of students, engineers, …
" In 36 hours, we had time to move from a project idea to its actual business model: it was an extremely rewarding challenge! "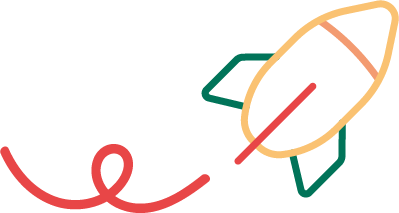 30
corporate hackathons organized by Schoolab
30
projects born from these challenges, that have been developed and lauched on the market
48 hours of innovation challenge
Hackathon rely on an innovation methodology in which the limited amount of time stimulates brainstorming and boosts creativity towards unexpected results.
Multi-disciplinary profiles for more creativity
A very short and intense format punctuated by tightly framed deliverables
The opportunity of pushing participants into learning innovation topics and Design Thinking
A fun event to energize your employer brand
3 tips to organize a successful corporate hackathon
Students, experts, collaborators and entrepreneurs have 48 hours to find innovative solutions and define a compelling offer!
The role of facilitators in corporate hackathon

Surrounded by facilitators and guided by the Design Thinking methodology, participants will have to put all the chances on their side to win the final prize. A common practice in countries all over the world, hackathons require a particular organization in order to ensure high quality projects with potential to evolve on a larger scale. Whether it is for a student innovation challenge or a corporate hackathon, the success of the event is based on a methodology that allows a constant stimulation and progression of the teams throughout the event. Frame your theme well in advance: it is crucial to formulate your theme to ensure that participants understand what is at stake in the challenge. The precision and clarity of the issue allows participants to be able to engage precisely in the development of projects that answer to the issue. This framing also ensures that the objectives of the hackathon are understood by everyone.

Plurality of disciplines and diversity

An innovation challenge requires bringing together diverse and multi-disciplinary populations in order to capitalize on the skills of each and build user-centric solutions by the end of the event. The multi-disciplinary nature of the teams ensures a certain quality level at the end of the project.

Well-prepared team coaching for a successful hackathon

Your teams will be coached by facilitators throughout the challenge. They will ensure that each team goes through each step of the Design Thinking methodology. This approach structures the hackathon and boosts its effectiveness.
Let's launch your first corporate Hackathon