Learning Expedition France
Discover the most innovative startups and places in Paris - regions
Learning Expedition in France in Paris : The French ecosystem has a network of more than 10,000 startups (including 1/3 in the Ile-de-France region) and could have 13,000 by 2022. France is an attractive country with its Tech ecosystem, which generates both jobs and growth. A territory conducive to innovation that attracts more and more entrepreneurs.
Why a learning expedition in France?
A dynamic and diverse ecosystem

The French innovation scene has exploded in recent years in various sectors: FoodTech, Sports, E-health, Tourism, IT, GreenTech, FinTech, etc. FinTech is the largest sector with more than $500 billion in revenue in 2018.

Significant investments in research

More than 1 billion euros were invested in innovation and research between 2008 and 2014, fostering an unprecedented concentration of researchers, students and innovative places.

A shorter Learning Expedition format

In France, Learning Expeditions can last from 0.5 to 2 days, making it easier to mobilize your teams over a reduced time.
" Learning Expeditions in France are a good way to get inspired, close to home, and discover the richness of our ecosystem. They allow more employees to be farmed in a shorter time. "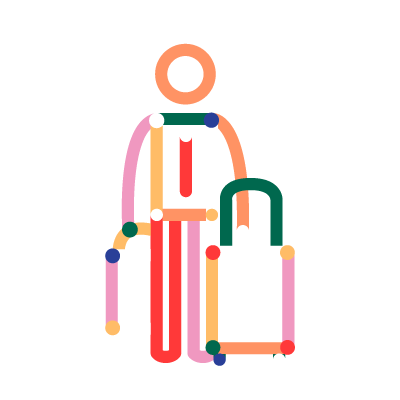 10
key places for innovation
586
participants in our Learning Expedition in Paris
The main themes of the French ecosystem
In Paris or in the region
Tech for Good: A handful ten years ago, tech for good start-ups are now more than 500 in France, according to the France Eco-Social Tech (Fest) network, launched a year ago to unite the movement. Breaking technologies, known as deeptech, also fuel movement.
FinTech: Financial services are the largest business sector in Paris. Paris is also home to the Paris Fintech Forum, which in its last edition welcomed more than 220 CEOs and 2,600 participants from more than 60 countries.
EdTech: The Edtech startup ecosystem in Paris is supported by two EDtech VC: Educapital and Brighteye Ventures. In addition, initiatives and organizations such as EdTech Observatory and EdTech France have been set up to promote the sector in France. OpenClassrooms, which raised $60 million in a Series B in 2018, was an example of success.
Workspaces: New workspaces have flourished in Paris in recent years. Coworking, third places, fab labs, innovation labs in large groups, will discover these new spaces.
These companies have trusted us
They organized a Learning Expedition in France with us.
Organize a Learning Expedition in France