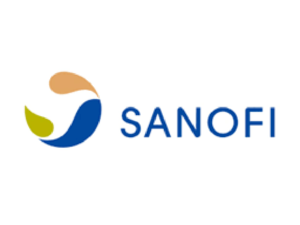 Sanofi boosts the creativity of its teams with training workshops
The need for a major training plan for the skills of the future
How to avoid disruption and remain market leader? This is the question that every major group asks itself. Disruptive innovations are disrupting entire industries in ever shorter timeframes. To become more innovative and agile, people are the key to success. By training their employees in innovation, creativity and design thinking, large companies are implementing concrete solutions to stay ahead of the game.
A study has shown that 58% of companies that encourage the creativity of their employees see their turnover increase each year, compared to 20% for those without an innovation policy. Forrester study
It is in this context that Sanofi has decided to focus on increasing the skills of its teams. The objective is to make each department more innovative and more agile. As part of a major training plan for future skills within Sanofi Global, a team of about ten people wants to be trained in creativity methods.
Creativity training to help employees be more innovative
As part of a major training plan for future skills within Sanofi Global, a team of about ten people attended a creativity training session, and Schoolab was asked to set up a training cycle on creativity for Sanofi employees. Employees were able to explore both the posture and the tools specific to creativity. By applying creativity and brainstorming methods to their concrete business issues, they were able to realize that they had the skills to innovate.
"A real discovery for me with tools to use directly" Emma, participant in the training course
"87% of the participants in the creativity training reported increased confidence in their creative skills after the workshop."
"Anyone can be creative! That's what this training was able to pass on to my team members, while equipping them with tools that can be activated immediately. The training was particularly instructive for me. It was a real discovery of collective intelligence and direct lessons for me: thank you" said Carine, participant in the creativity training for Sanofi employees.
Ideas quickly put into practice in the launch of innovative projects
"95% of the participants recommended the training to their colleagues."
In addition to the enthusiasm of the employees, the training has led to real benefits for the company as well as concrete projects. The participants, enthusiastic about the session, took the initiative to continue 3 projects.
 3 ideas that emerged during the session gave rise to internal projects led by participants
Our training
Discover our training to boost creativity and innovation in business