Fast Prototyping Training
1 day to learn fast prototyping
Prototyping is the starting point for business product innovation. Indeed, this is why the training ensures, in addition to giving the basic techniques of rapid prototyping, to put prototyping in context in the context of the development of an innovative product in a Design Thinking approach. You will learn in the prototyping workshop the basics of prototyping service through video, explore the prototyping produced with simple tools (cardboard, fabrics …) or from a fablab (prototyping workshop 3D printing …), and you will discover also tools to create application models and websites.
What Prototyping Training Will Teach You
Be trained in the basics of fast prototyping and have created your first prototype in Design Thinking mode. Cardboard, video, tools for mock-up website and application

Learn to quickly test marketing hypotheses via rapid prototyping 

Learn to work fast and "Lean" or frugal
" I created my first prototype in 2 hours! "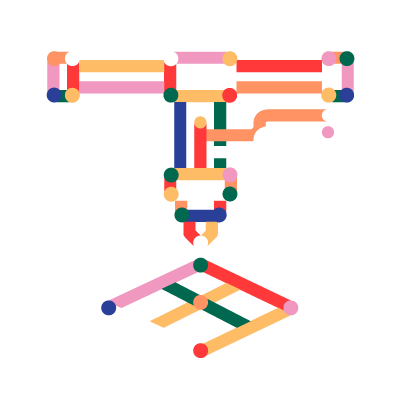 90%
participants recommend the training
1 day of workshop and prototyping training
The Rapid Prototyping Training takes place over 1 day in our premises in Paris in small groups. A prototyping expert will accompany you with theoretical bases and a lot of practice.
Basic techniques of rapid prototyping for product design: 3D prototyping, web or application prototyping
Putting into practice a concrete project of the group with the creation of an express prototype in Lean mode
Learning the Design Thinking method as part of rapid prototyping
Creating fast prototypes with simple tools or fablabs and digital tools
3 tips for effective prototyping training
No effective prototyping without context! Indeed, prototyping and make-up are one of the essential stages of project development when following the design thinking methodology.
Mixer Prototyping training with prototype creation

To be successful in prototyping, it is necessary to follow a few main principles. The first is simple: designing a prototype can only be done after observing its users, in order to understand their real needs. Finally, it is not recommended to go headlong, without taking the time to empathize with its users.

The Design Thinking method to create an agile prototype

When embarking on rapid prototyping, the goal is often to test hypotheses about one's product or service. So, whether you want to do web prototyping, for an application, for a product or for a service, it is recommended to make as many prototypes as dimensions to be tested. So we test one hypothesis at a time, otherwise the conclusions become too complex to establish and the areas for improvement for your next version are no longer clear. 

Second tip: don't restrain yourself in terms of equipment. If we talk a lot about 3D printer and prototyping on Sketch, simpler materials can often suffice at first. For example, cardboard, scissors and scotch are sometimes enough to build a first prototype! 

Focus on UX make-up and site and application prototypes

Finally, as applications and websites account for a large part of today's innovations (rightly or wrongly), UX make-up can be key. Indeed, when we create a digital prototype, we start by designing and testing the user experience before launching the development or even thinking about the graphic charter. So many tools like Marvel or Invision also exist to prototype and test this experience at low cost.
Contact us to discover our prototyping training